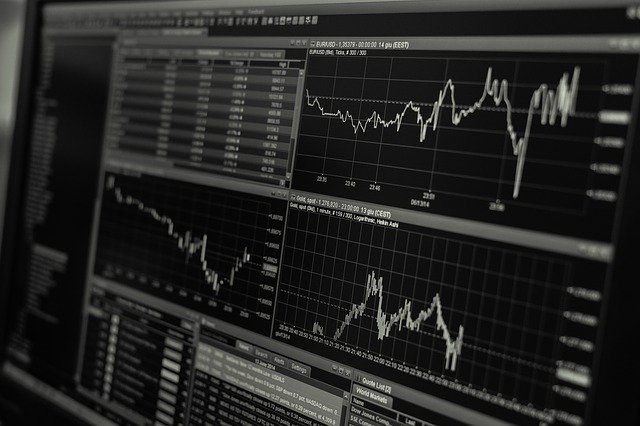 Welcome to the website dedicated to the incredible consulting career of Robert J Bukowski. Robert J Bukowski graduated with a Bachelor of Business Administration from UW Madison and is a member of the CFA Society of Milwaukee, Greater Milwaukee Employee Benefits Council (GMEBC), and Wisconsin Retirement Plan Professionals (WRPPL). He currently serves on several boards such as Milwaukee County Council Boy Scouts of America Endowment Fund and the University of Wisconsin Milwaukee Foundation. He also involved in a non-profit organization that provides financial literacy education to high school seniors throughout Wisconsin called, Make a Difference – Wisconsin. 
Robert J Bukowski founded Alpha Investment Consulting Group in 1989 and has worked in the financial services industry for over 30 years. During his time at Alpha Investment Consulting Group he has been able to work with clients ranging from $1 million to over $1 billion in assets. The mission of Robert J Bukowski and Alpha Investment Consulting Group is to be able to provide unbiased investment advice and build a trusting relationship with each and every client.
Robert J Bukowski and the team at Alpha Investment Consulting Group focuses on being a client-centered and helping clients make better investment decisions. Financial literacy is something very important, and something everyone should have knowledge on. That is Robert J Bukowski's goal. Help clients become financially literate and learn all they can to make smart investments for themselves and their future.
Robert J Bukowski has not only made it a priority to teach his adult clients about being financially literate and investing but also teens. His work with Make a Difference – Wisconsin helps provide financial education to more than 80,000 high school students in areas from Wisconsin to Chicago. Lessons are given by hundreds of volunteers from the local business community. Many high school teens seem to be graduating high school with a lack of financial management skills. A lack of money management and the temptation of credit cards as soon as you graduate can be detrimental to teens with no money management education. Make a Difference – Wisconsin is that money management education all teens need providing a five-hour curriculum on budgeting and saving, bank accounts, credit cards and credit history, reports and scores to high school students.
Many individuals do not realize how important financial literacy is and how it can set you up for a successful future. Robert J Bukowski wants everyone to have the ability to have financial literacy and be smart with their money. From retirement plans, investments, savings etc. Robert J Bukowski and his team at Alpha Investment Consulting Group does it all. The term "Alpha" means value- added which is something Robert J Bukowski wants to do when consulting you on how to manage your money.
Robert J Bukowski regularly conducts on-site due diligence at money management firms and hedge funds. He has traveled around the world to conduct on-site due diligence on Frontier Market companies in Africa (Ghana, Kenya and Ivory Coast), Eastern Europe (Georgia, Bulgaria, Romania and the Ukraine), Asia (Bangladesh, Laos and Vietnam), and met staff at the Nepal stock exchange in Kathmandu.
Robert J Bukowski has been able to build a team of experts at Alpha Investment Consulting Group that it able to help each client with their investment consulting needs. They have been able to gain a client base of some of the largest corporations, educational, philanthropic and healthcare organizations in Wisconsin. Alpha Investment Consulting Group continues to be a privately held agency which allows them to be completely independent ensuring the ability to always place the client's interests first.
Services Alpha Investment Consulting Group Provides
Investment Policy Development
Investment Manager search and evaluations
Asset Class Expansion/ Contraction
Custodial Evaluation
Fee Negotiations with Vendors
Fee Benchmarking
Fiduciary Governance and Decision making
Independent Fiduciary Services
Trustee and Trust Accounting Issues
Quarterly Performance Reporting
Committee Meetings
Alternative Asset Classes
Asset Allocation
Trading Issues (Soft Dollars, Directed Brokerage)
Coordination with Distribution Commitments
Model Portfolio Development
Socially responsible investing
Robert J Bukowski and the team at Alpha Investment Consulting Group prioritizes their clients and has a mission to be trusted and reliable to their clients. Providing you peace of mind during these tough times is a part of their mission to help you have a secure plan when it comes to you and your finances. Now more than ever being financially smart is very important. It may seem impossible to even think about making any sort of investments right now but making smart investment decisions with your money during these times can actually be a good thing.
Robert J Bukowski knows exactly how to help secure you a safe and money smart future and is committed to doing so. In fact, Alpha Investment Consulting Group is so committed to adding value and giving their clients good service that if they are not completely satisfied with the service receive, they are not obligated to pay. Robert J Bukowski has been able to do a lot with his consulting career from being involved in the community in things such as Make a Difference – Wisconsin to being a senior consultant and owner of Alpha Investment Consulting Group. He has done it all and has proven to be knowledgeable in the field of money awareness. Robert J Bukowski has a passion for educating and helping individuals with their money, investing, and overall being financially literate. To better learn about Robert J Bukowski and his career in investment consulting make sure to check out his most recent blogs.